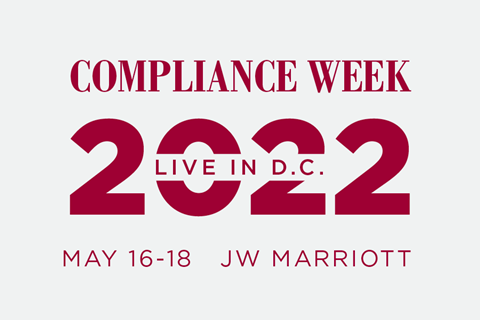 Buy a delegate pass before Dec. 20, and in addition to our lowest price in more than a decade, you'll get special recognition at the event and be entered in a raffle for a free one-bedroom suite at the JW Marriott in Washington, D.C.
LEARN MORE
BUY YOUR DELEGATE PASS TODAY!
Top Stories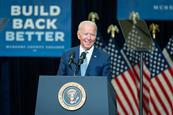 President Joe Biden's sweeping anti-corruption initiative includes developments in two key areas of interest for the compliance profession: the U.S. beneficial ownership registry and a new proposal to expand reporting requirements on cash real estate transactions.

The continued effects of the pandemic, along with the implementation of new accounting standards, have companies and their auditors confronting substantial change in year-end audits.

Markus Ronner, the group chief compliance and governance officer for UBS Switzerland AG, will be nominated to become chairman of the board at the bank's annual meeting in April 2022.
Inside the Mind of the CCO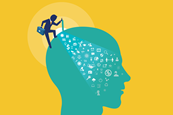 For the third straight year, respondents to our "Inside the Mind of the CCO" survey indicated lack of support and resources as the No. 1 part of their job that keeps them up at night. It's cause for concern, especially as the role's mandate grows.

While the "Great Resignation" takes its toll on many industries, compliance officers responding to CW's "Inside the Mind of the CCO" survey still near-unanimously say they are happy with their jobs. Amii Barnard-Bahn speaks with practitioners for their insights into the disparity.

Our "Inside the Mind of the CCO" survey revealed women in compliance were paid far less than men. In a profession where practitioners are hailed as paragons of ethical integrity, why is this OK?
Partner Content

Regulatory change is constant and unrelenting, so leading RegTech provider CUBE has launched a game as a little light relief.
More from Compliance Week

Sequential Brands won't be fined as part of a settlement with the SEC over charges it violated accounting principles in securities law when it did not acknowledge goodwill impairment that eventually landed on its balance sheet as a $304 million write-down.

The Federal Trade Commission is ordering nine large retailers, wholesalers, and consumer goods suppliers to provide wide-ranging information as part of a study the agency is conducting into the causes behind ongoing supply chain disruptions.

The U.K. Information Commissioner's Office has warned Clearview AI it could face a £17 million (U.S. $22.6 million) fine over its use of people's data to power its facial recognition software.

The Biden administration, through the Commerce Department's National Telecommunications and Information Administration, intends to broaden the way it addresses privacy concerns for marginalized and disadvantaged communities.