Top Stories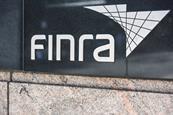 The Financial Industry Regulatory Authority increased penalties for member violations of securities rules, including removing upper limits on fines for certain instances of misconduct.

Scott Lindell, the former chief risk officer and chief compliance officer of Infinity Q Capital Management, settled SEC charges he helped the founder of the investment adviser carry out a $1 billion overvaluation fraud scheme.

Tango Card, a supplier and distributor of electronic rewards, agreed to pay approximately $116,000 as part of a settlement with the Office of Foreign Assets Control for apparent sanctions violations related to its issuance of e-gift cards.
CW Surveys

Compliance Week's fourth annual "Inside the Mind" survey seeks to discover what makes CCOs and those who toil in the field of compliance tick. Take 10 minutes to share your experiences (anonymously) and be part of our upcoming special report.

This survey seeks to determine what compliance teams are doing to ensure their organization's code of conduct training programs are relevant and up to date with today's evolving compliance landscape.
Partner Content

In today's business environment, benchmarking has become a critical piece of a successful ethics and compliance program—from comparing against the practices of other organizations, identifying gaps, accessing helpful recourses to guide program improvements, and more.
More from Compliance Week

ADM Investor Services, a futures broker affiliate of food processing giant ADM, agreed to pay $500,000 to settle CFTC charges it failed to properly supervise its employees and agents in their handling of commodity interest accounts.

The EU's proposed Cyber Resilience Act primarily puts pressure on tech manufacturers to ensure the cybersecurity of their products, but companies also have a duty of care to use the most secure products available.

Barclays PLC and Barclays Bank agreed to pay $361 million to resolve allegations from the SEC the bank failed to implement internal controls to track the sale of $17.7 billion worth of unregistered securities transactions.

The Chinese affiliate of Big Four audit firm Deloitte agreed to pay a $20 million penalty and undertake extensive remedial measures as part of a settlement with the SEC for audit failures that included asking clients to conduct their own audit work.